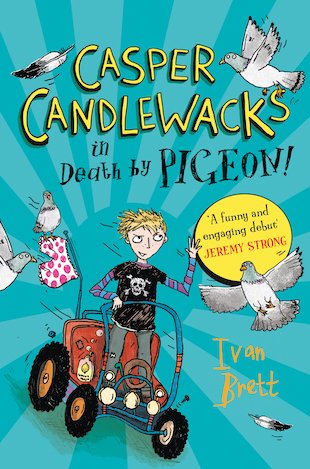 Look inside
Casper Candlewacks in Death by Pigeon!
Most villages have an idiot – but Casper's village is full of them! He's the only boy with any sense there! But being bright makes poor Casper something of an outsider. And when a famous magician, the Great Tiramisu, curses the whole village, Casper's father is blamed – and sentenced to death by pigeon! Now it's up to Casper and his best friend to find the magician, reverse the curse and save the day… A deliciously daft comic caper from a fantastic new voice in children's fiction.
"A funny and engaging debut." Jeremy Strong
Who's reading this?
We want to read this book