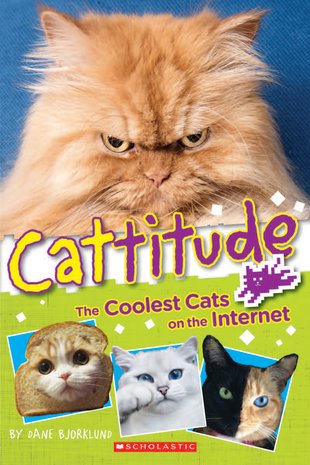 Look inside
Cattitude: The Coolest Cats on the Internet
The planet's smartest, cutest, sassiest cats – online! OK: Boo might be the cutest dog on the web, but now cats are fighting back. These fluffy bundles of cattitude know they've got true catwalk style. No way are dogs stealing their cute crown! Oh, and forget about famous human internet celebs like Zoella. The real internet royalty has four paws, a tail and a loud purr. Meet the web's coolest cats, check their profiles, see their tricks and fall ouch-hard in love with them. Plus: laugh at the best ever lolcats. Ha ha miaow!
Hilarious round-up of the web's most beloved cats
From grumpy cats to cute kittens, find your top cat!
Meet each cat in beautiful photos and funny profiles
See how cats have become a global internet mascot