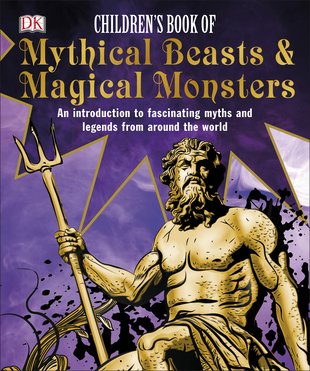 Look inside
Children's Book of Mythical Beasts and Magical Monsters
From the wicked Bunyip of Australia to the Indian Manticore, these fantastic beasts will rival any of J.K. Rowling's! All over the world there are legends of mighty monsters. Want to find them? Find out where to look! This brilliant DK compendium brings together a whole planet of legendary critters in one totally magical book. It's like your own fantasy zoo! There are dragons, serpents, griffins and werewolves; giants and gods; fairies and elves – and that's just the start. Discover great battles and the heroes who fought them. Shudder at scary stories (great for campfires). You'll even find out how the world was made! Mythic or what?
Fascinating look at the world's myths and legends
Beasts, monsters, gods, heroes, battles and more!
Fun facts, a glossary and incredibly beautiful art
Everything from Inca myths to King Arthur's story