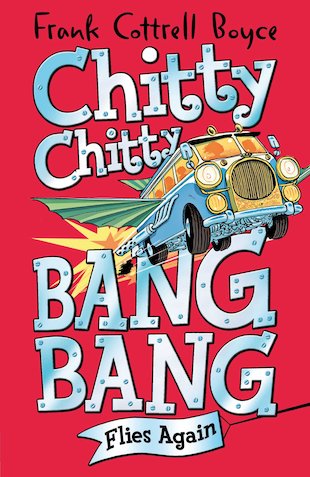 Look inside
Chitty Chitty Bang Bang Flies Again
The world's most famous flying car is back in the air! A sky-high caper by the Millions man. Carnegie Medal winner Frank Cottrell Boyce revives 007 creator Ian Fleming's classic Chitty series. Result: a crazy flight of imagination. One day, the Tooting family find a vast abandoned engine. What should they do with it? Fit it to their camper van, of course. Trouble is, that engine used to belong to a magical flying car. And it wants to get back on the road (and into the air) again! As the ghost of Chitty races off find her long-lost bodywork, the startled Tootings have no idea what's going on. Then Chitty's old enemies join the chase… Fast, furious and totally delightful.
Fun Stuff
Activities
Unscramble these words using the clues to help you.

Can you help the Tooting family through the maze to Chitty?

Can you find all of the words in this tricky puzzle?
Who's reading this?