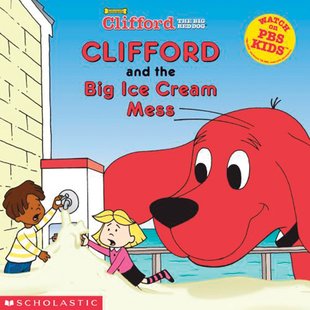 Look inside
Clifford and the Big Ice Cream Mess
Oopsie! When Emily Elizabeth makes a big sticky mess, can her big red dog help out? Ice cream is great! But can there be such a thing as too much ice cream? Emily Elizabeth finds out when she and Charley try out an ice cream maker behind their parents' backs. (Very naughty.) The machine goes wrong – and soon there's a huge sticky mess all over the place. Who cares if it tastes yummy? They've got to make it stop. But how…?
Kids will adore this luscious mix of Clifford and ice cream
Beautifully illustrated picture book for his smallest fans
Handy message about asking for help when it's required
A great book to share, with lots of lessons to talk about
Who's reading this?
We want to read this book