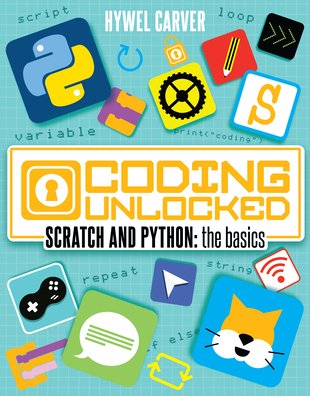 Look inside
Coding Unlocked: Scratch and Python - The Basics
Wrestling snakes? Ouch. Conquering Python and Scratch? Really useful and just as cool. Video games, computers and smartphones dominate the now. But don't let them rule your life. Learn to control what they do. This quick and easy guide teaches you simple digital code: the building blocks of email, Instagram and Minecraft. Why let adults decide what apps and sites are out there? Or surf the web when you could help create it? See what you can build with the cool projects in here. Master the web and the world.
Supports National Curriculum requirements for coding
Teaches children how to code and what coding is for
Helps kids become active participants in a digital world
With a Scratch project and a Python problem to solve
#back-to-school-top-10
#gamers-and-vloggers
#gaming-greats
#nf10-0916
#coding-1210
#games-films-wbd
Who's reading this?
We want to read this book