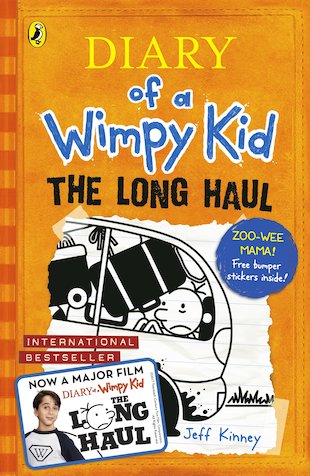 Look inside
Diary of a Wimpy Kid #9: The Long Haul
Parents driving you mad? Pity the Wimp: trapped on a family road trip. It's his personal Highway to Hell. But for you? More like Destination: Laughter. AARRGGHH. Welcome to the one thing worse than being stuck at home. One tiny car. Hundreds of miles of horror! Gas station bathrooms, runaway pigs, family quarrels. Oh – and seagulls to wrestle. Absolute hell for Greg Heffley. Absolute heaven for you.
The ninth hilarious tale about your favourite wimp
Includes

FREE

car bumper stickers to collect!
Bursting with the Wimpy Kid's hallmark humour
Incredible cartoon artwork all the way through
#crown-jewels
#half-term-offer
#independentreadingpacks