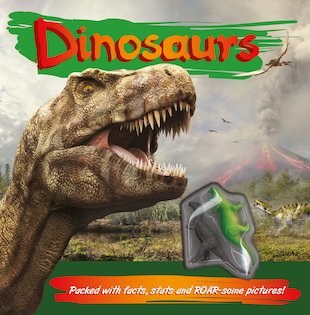 Look inside
Dinosaurs
Would you know how to identify a T. Rex? Could you match a fossil to the dinosaur that made it? Do you know what to feed a brontosaurus? If the answer's 'no' – or even if it's 'yes' – you'll love this cool book of dinotastic facts. You'll learn about different dinosaur species, what scientists think dinos looked like, and how fossils have helped us learn about them. All in amazing colour pictures, timelines and simple bite-size facts – plus T. Rex and Triceratops toys to collect and play with!
The perfect first fact book for little dinosaur fans
Heaps of exciting facts plus two dino toys to collect
Dramatic colour artwork including maps and timelines
By Jonathan Litton, the acclaimed author of Journeys
Who's reading this?
We want to read this book