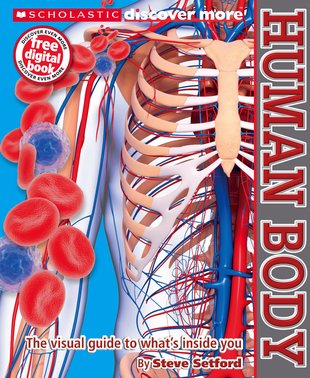 Look inside
Discover More: Human Body
No one shows you more than Discover More. Amazing visuals, dramatic facts and digital extras. At last: our flagship fact series is taking a look inside you. What's more important than your own body, after all? Get ready for an in-depth tour linked to the latest medical research. Like: WOW. Check out exploded 3D views of body organs and processes, shown in stunning photo-realistic art. Or learn how different hobbies – like sports, music, art and food – affect your body. Then dip into the free digital book, How to Be a Brainiac, for memory tricks, optical illusions, puzzles and games.
Dramatic science from our flagship fact series
Kids love Discover More and give it great reviews
Free digital books with activities, games and extras
Who's reading this?
We want to read this book