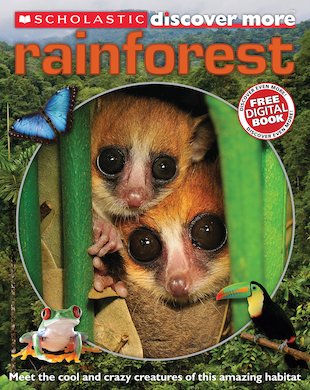 Look inside
Discover More: Rainforest
Fun from our flagship non-fiction series. We got inspired by the internet and thought: what if we could make fact books as cool as the web? Discover More is what we came up with. Books you can browse through: stepping through pictures frame by frame, or dipping into quick facts and tidbits. All with free digital books full of extra fun. Now rainforests are in line for our unique series treatment. An expedition into the lush greenery of our planet's wildest habitats. Strange and deadly critters. Bizarre survival skills. Hidden tribes, amazing animals and vital conservation tips.
Dramatic nature facts from a bestselling series
Kids love Discover More and give it great reviews
Free digital book with activities, games and extras
Who's reading this?
We want to read this book