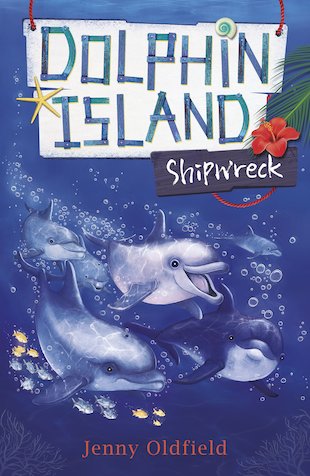 Look inside
Dolphin Island #1: Shipwreck
Imagine being shipwrecked on a tiny tropical island! Danger is everywhere. Luckily, so are gorgeous dolphins! When the Fisher family are shipwrecked in the middle of the vast ocean, a small pod of dolphins guides them to safety. Now Fleur, Alfie, Mia and their parents are marooned. They must learn to build a shelter, find fresh water and hunt for food. Scary but fun! Best of all, each of the children forms a special bond with one of the dolphins: fun-loving Jazz, dark-grey Stormy and kind-hearted Pearl. But the island is far from home and shaken by violent electrical storms. Can the kids and dolphins work together to survive?
A classic shipwreck adventure with a fantastic twist
Appealing mid-length fiction with vivid illustrations
Author Jenny Oldfield has sold over a million books
Her books include Bright Star and My Magical Pony
Who's reading this?
We want to read this book