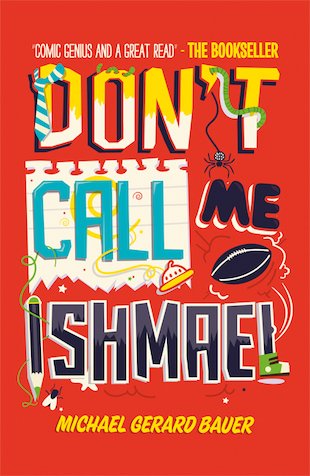 Look inside
Don't Call Me Ishmael
With a name that is sheer heaven to bullies with geek-seeking missiles, Ishmael has perfected the art of making himself virtually invisible. All the same, by the time ninth grade begins, he knows it won't be long before tough-nut Barry Bagsley says, "Ishmael? What kind of wussy-crap name is that?" But all that changes when James Scobie joins the class. Unlike Ishmael, James has no sense of fear – he claims it was removed during an operation. Now nothing will stop James and Ishmael from taking on bullies, bugs and Moby Dick in the toughest, weirdest, most embarrassingly awful – and BEST year of their lives!
"Comic genius and a great read." Bookseller
"The dialogue is sharp and witty, the characters beautifully drawn and the plot utterly engaging" Marilyn Brocklehurst, Norfolk Children's Book Centre
Who's reading this?
We want to read this book