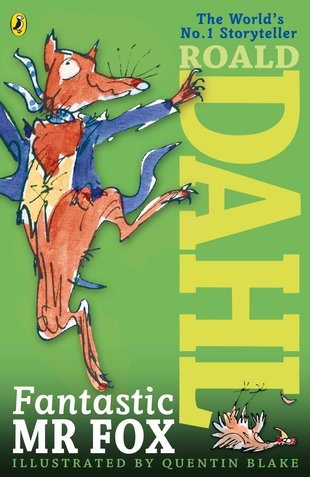 Look inside
Fantastic Mr Fox
Boggis, Bunce and Bean are the meanest, foulest farmers in the world! So when they declare war on Mr Fox, who has been stealing their chickens and cider to feed the starving animals on the hill, they mean business! They are determined to get Mr Fox. They lie in wait outside his hole, crouching behind trees with loaded guns; ready to shoot, starve or dig Mr Fox out. But Mr Fox is a crafty, noble fox with lots of little foxlets to feed, and he isn't going to give up that easily. With the help of his friends, Rabbit and Badger, he thinks up an ingenious plan to evade their shotguns and shovels… One of Roald Dahl's most charismatic characters comes to flamboyant life in this best-loved novel – a true childhood essential.
#reading-lists-7
#modern-classics
#middle-readers
#6-9-books
#middle-readers-2
#readandrespond-0816
Fun Stuff
Activities
Whizzpopping adventure and magical mayhem! What to read next for fans of Roald Dahl.

Want to read more Roald Dahl books? Use this helpful guide to pick the right ones for you.
Who's reading this?
We want to read this book