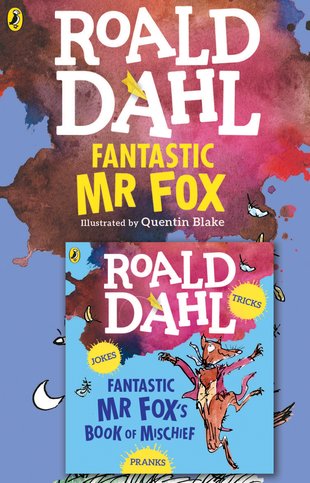 Look inside
Fantastic Mr Fox (with free mini-book)
The laugh-out-loud Dahl classic – plus a FREE mini book stuffed with jokes and pranks! Laugh even harder! Did you ever wonder how Fantastic Mr Fox pulls off his amazing tricks? What's your favourite funny bit in his cheeky story? How can you become as cunning as a fox? Find out in this super-duper book pair. (Pay for one and get two! Smart!) Read Mr Fox's classic story to find out why the entire world loves him. Then check out our foxy hero's best ever jokes and tricks in his super-special Book of Mischief.
A Roald Dahl classic plus a

FREE

mini joke/trick book
Totally exclusive free mini book – get it here only!
Mr Fox's flamboyant adventures are a laugh a minute
A fabulous mid-length treat for confident young readers
#starbuys-092016
#funnyfiction-1309