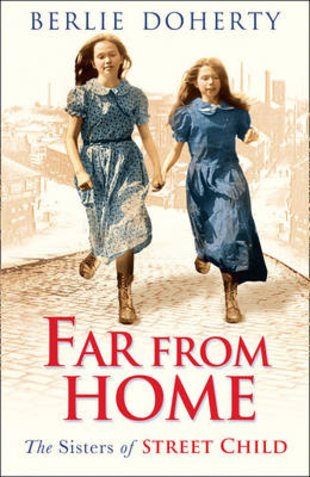 Look inside
Far from Home: The Sisters of Street Child
Tissues needed! Will Lizzie and Emily escape the mills of Victorian England? And will their brother Jim ever see them again? In Street Child, Jim Jarvis struggled to survive as a starving runaway. In this book, you'll meet his sisters Lizzie and Emily – orphaned and alone, just like him. When Jim is taken from them, they don't know if they'll ever see him again. Soon their quest for survival takes them to northern England, to work in the dreaded cotton mills. Under the keen eyes of the mill owners, the girls must toil like slaves. Should they run away – or would that mean certain death?
A moving new Street Child story from Berlie Doherty
Based on the true experiences of Victorian mill girls
Street Child is a classic loved for over 20 years
Berlie won the Carnegie Medal for Dear Nobody
#march-star-buys
Who's reading this?
We want to read this book