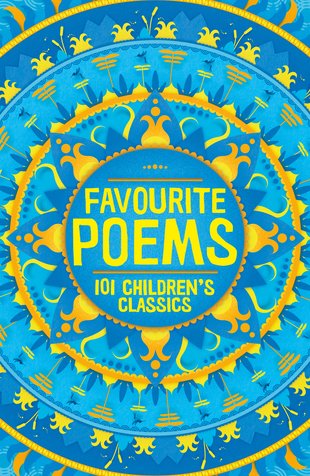 Look inside
Favourite Poems: 101 Children's Classics
Wander lonely as a cloud, spot a tiger burning bright or hear the Ancient Mariner's rhyme. 101 short journeys through life, love and great poetry. Want an away-break without the train fare? Try poetry. In just a few lines, a verse can transport you almost anywhere. You can glimpse paradise, mourn a death, cross an ocean or fight a great war. And you'll do all those things in this book. It collects 101 poems by the true greats: people like Wordsworth, Tennyson, Yeats and Rossetti. All the beauty of perfect writing without the fuss of tracking it down.
101 classic verses by best-loved masters of poetry
Organised by theme with a short foreword to each poem
Funny poems, sad poems, romantic poems and more
Also includes riddles, carols and traditional songs
#march-star-buys
#starbuys-092016
Who's reading this?
We want to read this book