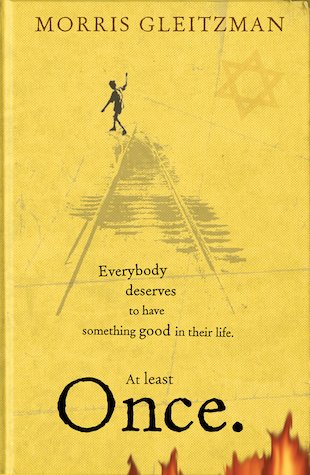 Look inside
Felix and Zelda #1: Once
"Once I escaped from an orphanage to find Mum and Dad. Once I rescued a girl called Zelda from a burning house. Once I made a Nazi with toothache laugh."
Once there was a boy called Felix, who only believed in good things. Even when his parents were taken by the Nazis. Even when he hid for three years in a Polish orphanage high in the mountains. Then Felix set out to find his parents, and his whole world changed forever. Because however hopeless things are, we all have to follow our dreams just once… A moving and original portrait of the Nazi occupation, told from a child's-eye view. Once there was a boy called Felix. This is his story.
"A heartbreaking little book." Thebookbag.co.uk
#top-100-201718-11
#top100age11plus
#top100-all
#top100-all1718
#top100age11to13plus
#toppacks-reading-collections
Who's reading this?
We want to read this book