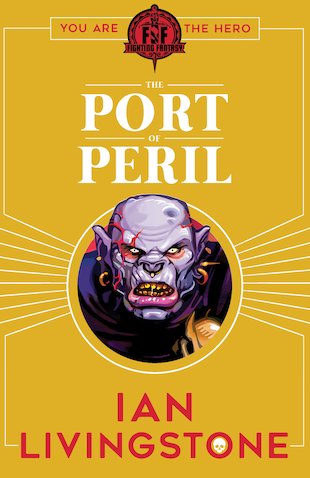 Look inside
Fighting Fantasy: The Port of Peril
Part story, part game, all mighty adventure! A cult game-in-a-book from the series that invented it all. Pick a mission, roll a dice, make your choice. Every move you make could be your last… Are you brave enough to face the ultimate quest? You must travel all over Allansia – including old haunts Darkwood Forest and Port Blacksand – on a dangerous mission. But what starts as a treasure hunt soon takes a darker turn, as evil sorcerer Zanbar Bone rises again. Step up, hero: it's time to fight!
A brand-new addition to this fantasy gaming series
A true global icon: over 18 million series books sold
YOU

are the hero of this interactive fantasy quest
Read the story, roll the dice and decide your destiny!