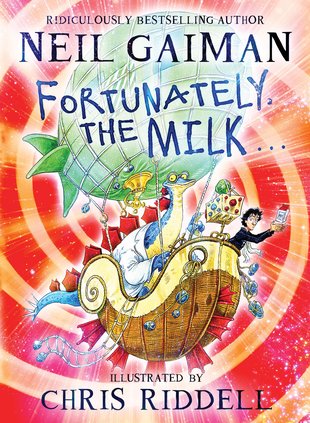 Look inside
Fortunately, the Milk...
The greatest ever book title. The greatest artist-writer team. Genius from the 2010 Carnegie victors. You may remember Neil Gaiman and Chris Riddell from their massive Carnegie Medal winner The Graveyard Book. If not, we hope you've at least seen Neil Gaiman's awesome Doctor Who episodes. (We loved them.) Now this epic pair return with a new book that's all about – you guessed it – buying a pint of milk. The most-wanted fantasy of the year: a time-travelling dinosaur, a pirate queen and the famed jewel known as the Eye of Splod. Plus Chris Riddell's awesome drawings, of course!
#middle-readers
#6-9-books
#yo-ho-ho
#middle-readers-2
Fun Stuff
Activities
Our top tips from old favourites to the best new titles.

Love books that tickle your funny bone? Check out our top tips of old favourites and the best new titles.
Who's reading this?