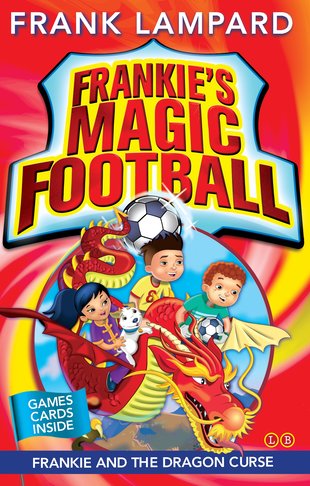 Look inside
Frankie's Magic Football #7: Frankie and the Dragon Curse
Football. It's pretty amazing, isn't it. It keeps you fit. It brings people together. And it defeats ancient magical curses. (Well, if you're Frankie, anyway.) A kicking adventure with cool game cards. Want to play? We do! Frankie and his teammates go to a kung fu lesson to improve their footie skills. But then a giant Chinese puppet magically whisks them away. Destination: the Forbidden City in Beijing. But this isn't a pleasure trip. An ancient warrior called Zha-Hu is planning to destroy the Great Wall of China. He's got backup from his dragon and a whole army of terracotta animals. If Frankie wants to defeat the dragon curse in time, he'd better start kicking that ball.
Fun Stuff
Activities
Can you find the words from Frankie vs the Pirate Pillagers?

Colour this picture of best friends Frankie, Louise, Charlie and Max.

Help Frankie and his friends through the maze to find the magic football.
Who's reading this?