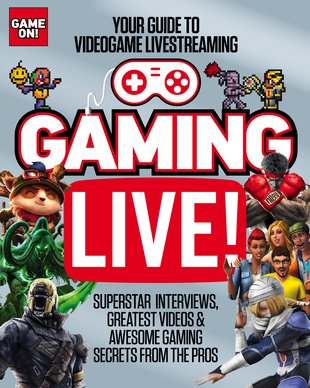 Look inside
Gaming Live!
Watching games is as big as playing: official! Your ultimate guide to the livestream world: pro secrets, web battles and exclusive interviews from the top Twitch and YouTube stars. With tournaments like Dota 2's The International commanding a $20 million prize pool (and just as many viewers), gaming is now a fully paid-up spectator sport. So plan your esports viewing year! The top tournaments. The greatest games. The best players. The biggest prizes. All in one book of live gaming delight. Want to watch? Find the hottest games to follow. Want to join in? Know what you're playing for.
A brilliant new guide to the world of livestream gaming
Exclusive player interviews plus facts, stats and records
Secrets from gamers like Vikkstar123HD and GizzyGazza
Top games such as Stardew Valley and Rocket League
#nf10-0916
#games-films-wbd
#film-tv-march17
Who's reading this?
We want to read this book