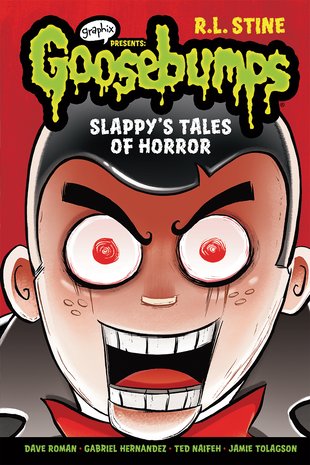 Look inside
Goosebumps Graphix: Slappy's Tales of Horror
The scariest thing you'll ever see. Possibly the last. Four horror classics in colour. Think you know terror? Not till you've stared into Slappy's evil eyes and witnessed the wooden face of fear. Now the demonic dummy we love to hate is back in a book that lets you do exactly that. Three graphic retellings of classic Goosebumps nasties. PLUS a brand new Slappy story to get you in the picture. Creep out!
Four terrifying stories – now in graphic novel form
Stunning colour artwork by four talented artists
Three familiar classics plus a brand new Slappy story
Over 350 million Goosebumps books sold worldwide
#magical-spooky
Who's reading this?
We want to read this book