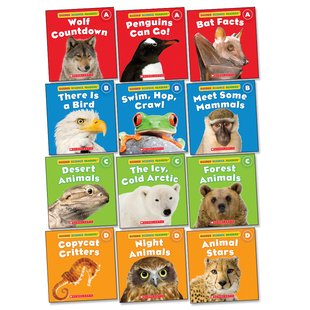 Look inside
Guided Science Readers Pack: Animals x 12
Meet a whole world of gorgeous animals in these exciting nature readers. Heaps of cute creatures and fun facts! Which should you check out first? From the big cats of the jungle to the ice bears of the Arctic, these guided readers introduce you to creatures from all around the world. There are high-flying birds, odd ocean creatures, forest dwellers, desert animals and tiny creepy-crawlies. What's more, these simple reads span four levels that stretch your skills as you learn.
Fantastic easy readers introducing the animal kingdom
Full of fun facts, close-up photos and new vocabulary
Develops reading skills over four progressive levels
Appealing way to introduce science and nature topics
Who's reading this?
We want to read this book