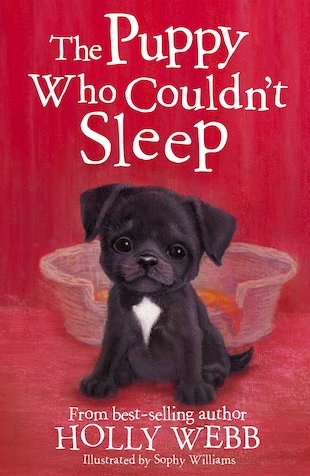 Look inside
Holly Webb Animal Stories #42: The Puppy Who Couldn't Sleep
Woof! Howl! This pup can't sleep – and nobody else can, either! When Lara and her dad find a scared black puppy in an alleyway, Lara is desperate to take him home and look after him. Her dad isn't so sure. After all, they already have a dog, Oliver. But Lara can't stop thinking about the poor puppy, whom she names Jet, and begs her dad to let him stay. Jet should be happy now, right? But instead, he spends all night howling – and Lara's dad isn't impressed. Night after night, the wailing goes on. Nobody can sleep, and it looks like Jet may have to go to the animal shelter. Can Lara find a way to help him?
Heartwarming young animal fiction from Holly Webb
Holly's animal stories have sold over a million copies
From a bestselling series for newly confident readers
Helps children build stamina for reading longer books
Who's reading this?
We want to read this book