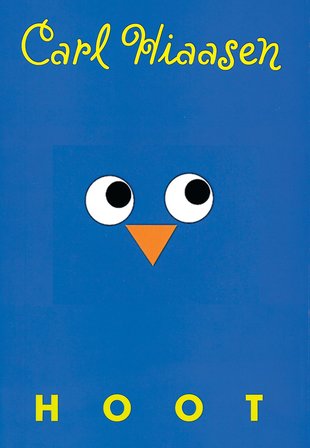 Look inside
Hoot
Roy's parents move around all the time, so he's used to the new-kid routine. But his new home in Florida is the worst yet. Bullied at school and feeling out of place, life is not looking promising. Then Roy spots the running boy. Sensing adventure, Roy sets out on his tail – and before he knows it he's mixed up in the adventure of a lifetime, which has to do with a new aircraft runway and a rare burrowing owl! A must-read eco thriller from the wonderful Carl Hiaasen.
"Every now and again, a book comes along that is so striking it gives the reader goose-bumps and stays in the mind long after its pages are closed." TES
"Touching and well-written. These characters leap off the page at us, and we want to spend time around them." Guardian
Who's reading this?
We want to read this book