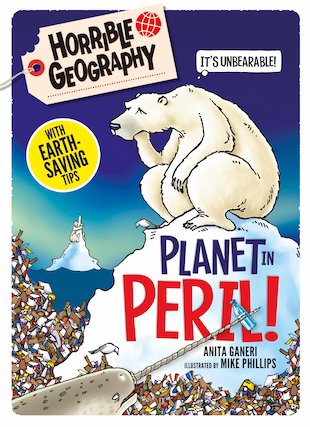 Look inside
Horrible Geography Handbooks: Planet in Peril
AAARRGGH! The planet is in peril. Someone needs to sort it out. Um – someone like YOU, that is. But don't worry. In this cool earth-saving handbook, you'll find out how to fix the problem! Learn to cut your carbon footprint. Check out handy ways to reduce waste. Learn how to run a car on dead flies! Armed with earth-saving tips and heaps of hallmark Horrible Geography foul facts, YOU can go green and save the world!
A full-colour pocket guide to saving the environment
Full of yucky humour in the classic Horrible style
Packed with funny facts, quizzes, jokes and cartoons
A fresh, witty approach to an urgent must-know topic
Who's reading this?
We want to read this book