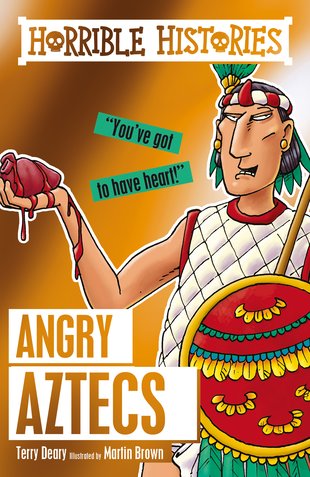 Look inside
Horrible Histories: Angry Aztecs
The classic bestseller – now with a nastier new look! No more boring nice-guy nonsense about history. It's time to learn it the horrible way. You know – human sacrifices, wild warriors and toad-eating ceremonies. Which can only mean one thing: Angry Aztecs! From their gruesome gods to the horrible habit of drinking live toads in wine, the Aztecs were all about being extra nasty. They cut out human hearts in their terrible temples. Even their ball games had a bloody end. But in one respect, the Aztecs were quite sweet: they invented chocolate!
A bestselling original Horrible Histories classic
Packed with jokes, cartoons, quizzes and funny facts
Written in Terry Deary's brilliantly witty style
Over 25 million Horrible Histories books sold
Who's reading this?
We want to read this book