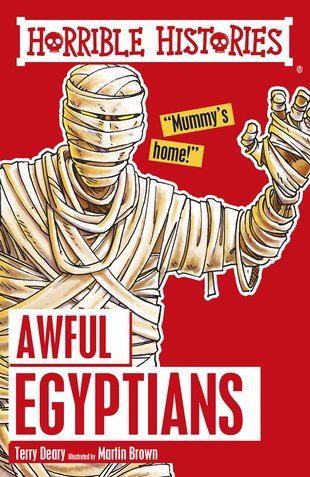 Look inside
Horrible Histories: Awful Egyptians
The classic bestseller! No more boring nice-guy nonsense about history. It's time to learn it the horrible way. Like, with this yucky look at what it was really like to live in Ancient Egypt. (Did you know they worshipped dung beetles who crawled around in poo?) Learn the truth about cool queen Cleopatra. Discover the curse of King Tut. And find out what job the lucky 'Shepherd of the Royal Backside' had to do.
A bestselling original Horrible Histories classic
Packed with jokes, cartoons, quizzes and funny facts
Written in Terry Deary's brilliantly witty style
Over 25 million Horrible Histories books sold
#horriblehistories
#horriblehistories-shopall
#horriblehistories-ancienttimes
Who's reading this?
We want to read this book