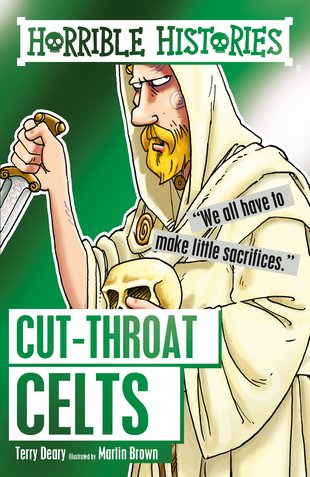 Look inside
Horrible Histories: Cut-throat Celts
The classic bestseller – now with a nastier new look! No more boring nice-guy nonsense about history. It's time to learn it the horrible way. And there's nothing more horrible than a cut-throat Celt with a sharpened spear at your throat! These wild warriors pickled their unlucky enemies' brains. Their druids made horrible human sacrifices. Even the mighty Roman army was scared. Gruesome games, bloody battles, disgusting dinners… If they're not nasty enough for you, you must be a cut-throat Celt yourself!
A bestselling original Horrible Histories classic
Packed with jokes, cartoons, quizzes and funny facts
Written in Terry Deary's brilliantly witty style
Over 25 million Horrible Histories books sold
Who's reading this?
We want to read this book