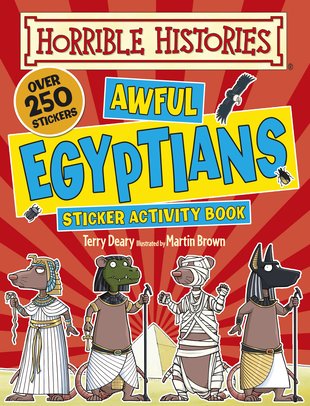 Look inside
Horrible Histories Sticker Activity Book: Awful Egyptians
Perilous puzzles and grisly games with a spooky Egyptian theme. (Help, mummy!) Stickers are included. Bring your own bandages. Yep: it's time for a really spooky Ancient Egyptian activity mission. Mummy's curses and all. Grab your flaming torch and wander through the dark chambers of massive pyramids. Are you creeped out yet? Eerie tombs. Scheming sphinxes. Poo-loving beetles. Cursed kings. Plus jokes, colour pictures and over 250 stickers. It's horribly hilarious.
#horriblehistories-shopall
#horriblehistories-ancienttimes
Who's reading this?
We want to read this book