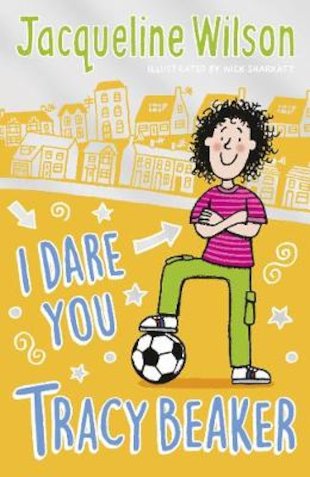 Look inside
I Dare You, Tracy Beaker
Tracy the big-hearted tearaway is back – living with her new foster mum, Cam. But things aren't going quite as planned. Cam won't buy her fancy clothes or let her bunk off school, and Tracy is finding life tough. The only thing that seems to help is playing the Dare Game with her friends, inventing wild and outrageous dares to do. So when her long-lost mum suddenly gets in touch, Tracy jumps at the chance to go and live with her. It's a dream come true! But Tracy's dream mum soon turns out to be a nightmare: selfish, thoughtless and full of tall stories. Will gutsy Tracy dare to admit the truth – that she's better off without her real mum after all?
The second heartwarming tale about Tracy's adventures
Tough, sad and funny, this tale touches every emotion
Tracy is a classic heroine: forthright, brave and real
Jacqueline Wilson has sold over 35 million books
Previously published as The Dare Game.