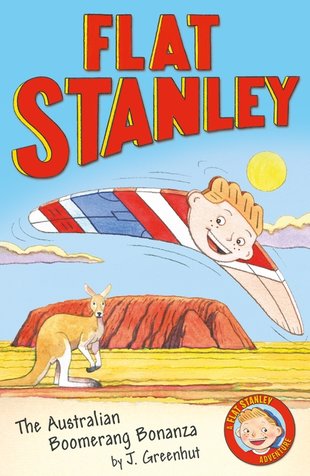 Look inside
Jeff Brown's Flat Stanley: The Australian Boomerang Bonanza
What a hero! He's flat, he's fabulous and (oops) he's lost in the Aussie Outback. Stanley's latest full-length book is packed with cheeky giggles. Some people have all the luck! How cool would it be to win a trip to Australia? Well, Flat Stanley just has. How jealous are we? Stanley and his brother Arthur fly Down Under on a private jet, and go diving in the Great Barrier Reef. It's all awesome – until Arthur uses Stanley to play boomerang. Has anyone seen a lost flat boy?
#reading-lists-5
#top100-092016
#top100-ages5to7
#top-100-201718-primary
#top-100-201718-57
#top100age5to7
#top100-all
#top100-all1718
#top100age3to7
#top100-reading-collections
Fun Stuff
Activities
Find all the words from Flat Stanley's story.
Who's reading this?
We want to read this book