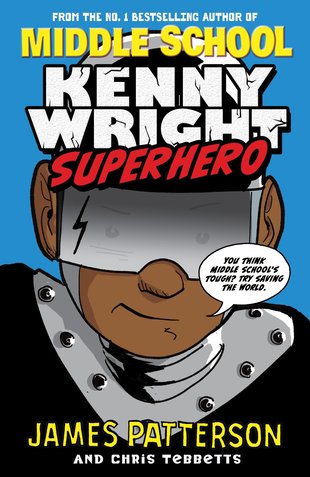 Look inside
Kenny Wright: Superhero
Who's our literary superhero? It's got to be James Patterson. Over 130 novels to his name, and 300 million books sold. Maker of the hilarious Middle School series. Champion of the disabled in I Funny. Hard to beat, hey? So we're mega-excited about this series featuring Kenny Wright, a likeable would-be superhero at a tough urban school. 'Grandma's Boy' Kenny struggles with bullies and keeping his detentions secret from his 'G-ma'. But in Kenny's head, he's a superhero who fights crime and saves lives. Could he ever be a real one?
A warm, funny new series by the Middle School author
Follows the struggles of a real-life wannabe superhero
A touching tale of imagination and doing the right thing
Punchy writing and dynamic cartoon-style illustrations
#anti-bully-olderfiction-related
#anti-bully-all-older-fiction
#anti-bully-all-olderandteen-fiction
#anti-bully-all-older-and-teen-fiction
Who's reading this?
We want to read this book