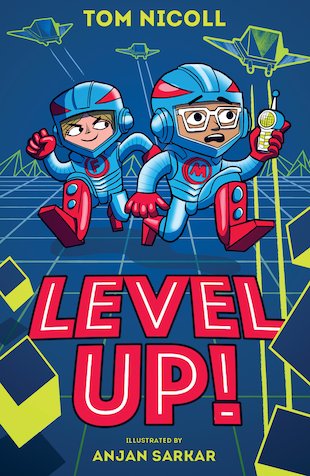 Look inside
Level Up! #1: Level Up!
Do you love gaming? Do you think reality is best when it's virtual? Flo agrees with you 100%. She's crazy about games – and when her mum invents a device that puts you inside the game for real, Flo can't wait to try it out. There's only one problem – the device isn't ready yet. But Flo is WAY too keen to listen to Mum's warnings. She wants to play – like, RIGHT NOW! Soon she's immersed in the world of Star Smasher, along with her reluctant buddy Max. But facing armies of soldiers isn't half so much fun when you can't respawn. And now that they're in the game, there's no way out…
A witty sci-fi adventure for kids who love gaming
Ideal for fans of David Baddiel and Danny Wallace
Tom Nicoll is the author of Boyband of the Apocalypse
He also writes the There's a Dragon in My… series
Who's reading this?
We want to read this book