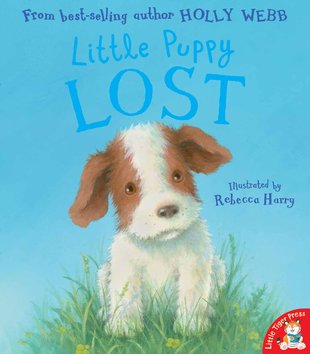 Look inside
Little Puppy Lost
A cuddly picture book from bestselling author Holly Webb. Fluffier than cotton wool. Cosier than winter bedtimes. Harry the puppy is out on his first walk with his owner, Evie. A bright red ball whizzes past his nose, and Harry races after it. But when he catches the ball he realises he's lost his lead… and Evie. Will he find his way home? Oh so adorable! The perfect picture book: as soft and snuggly as a big hug. Words can't describe how much we love it.
A gorgeous picture book for little animal lovers
Holly Webb is a bestselling queen of animal stories
All the cuddly delight that Holly is best known for
Beautifully illustrated story perfect for sharing
#fluffy-friends
Who's reading this?
We want to read this book