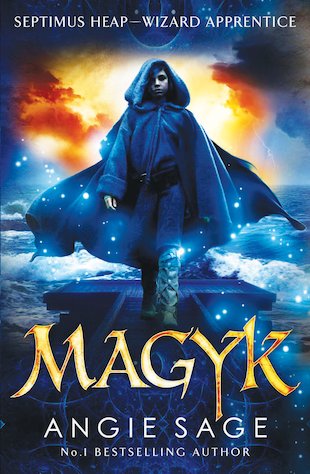 Look inside
Magyk
Enter the world of Septimus Heap, Wizard Apprentice. Magyk is his destiny.
Evil necromancer DomDaniel is ruthlessly plotting his vengeance on the world. In his greed to seize control of all things magykal, he has killed the Queen and locked up the Extraordinary Wizard. With his Darke Magyk, he will create a world filled with Darke creatures. Just one small challenge remains. One boy who can stop him (although the boy doesn't know it yet). A lost child. An unlikely hero. A magykal boy called Septimus Heap!
This storming bestseller is a captivating fantasy crackling with drama, energy and magic.
"We can't get enough. More, please!" The Times
"Her yarn scoots along like a dragon-boat with the wind in its sails." Nicolette Jones, Sunday Times
#hp-rr