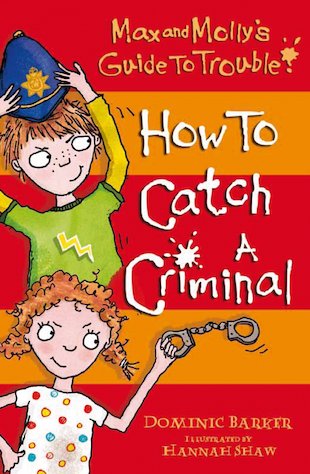 Look inside
Max and Molly's Guide to Trouble: How to Catch a Criminal
Clever reader! Are you prepared for a wild guide to trouble? In this book, two top experts in making mayhem – Max and Molly – will show YOU the following tricks:
1. How to kick a ball into Mrs Quibble's garden. AGAIN.
2. How to (politely) arrest Mrs Quibble for STEALING THE BALL.
3. How to accidentally also-at-the-same-time catch a REAL-LIFE CROOK!
How much trouble can two kids cause? Hilariously funny fiction from a former stand-up comedian who has worked with Frank Skinner and Alan Davies.