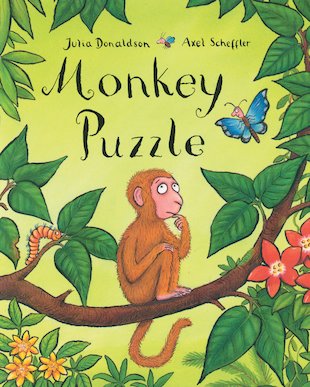 Look inside
Monkey Puzzle
Oh no! A little monkey has lost his mum… but Butterfly says she can find her. What does his mum look like? Well, she's big… but not like an elephant! No – that big grey jumbo isn't her! She clings to trees… but not like a snake. No, that slithery snake isn't her! She lives in the trees, but she's not a parrot. She leaps about, but she's not a frog. Oh, what a muddle! Oh, what a puzzle! Will the monkey and Butterfly ever find her? Told in leaping dialogue, this comical story of mistaken identities ends with a reassuring discovery, and is great for reading aloud.
#animal-picture-books
#bookadventure2016-5to7
#explorer-reads2016
#bookadventurers-010716
#zoo-picks1
Who's reading this?
We want to read this book