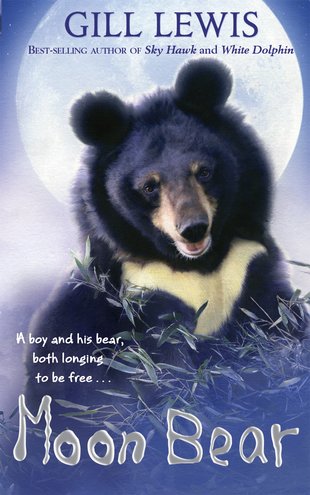 Look inside
Moon Bear
Shocking, moving and based on real life. Gill Lewis will stun you with this emotive story of Asia's tortured bears. Did you know that in Vietnam, China and many other Asian countries, bears are farmed for their bile – a liquid that comes from their liver? It's true. Kept in tiny cages all their lives, often unable even to stand up or turn round. Can you imagine such cruelty? Now Gill Lewis, the author of Sky Hawk, tells a powerful story based on the suffering of these bears. Tam is a young boy forced to work on a bile farm, who befriends a bear cub. Can Tam help the cub escape – and give the bears their freedom?
"A moving animal adventure beautifully told, and perfect for fans of Michael Morpurgo." TBK Magazine
"A powerful and inspirational book." Daily Mail
We say:
'Gill Lewis is one of the most exciting new writers around. She writes powerful, inspirational adventures about relationships, wildlife issues and making the right choices. If you're a Michael Morpurgo fan then you'll love this.' Kate, Scholastic Book Clubs
You say:
'I just couldn't put it down! I rate this book 10/10, Lewis wrote the book from the heart, it makes you cry, get angry, fearful and it's like you are actually in the middle of it all.' Ben, aged 13
Fun Stuff
Activities
Love reading about animals? Here are our top tips of old favourites and the best new titles.
Who's reading this?