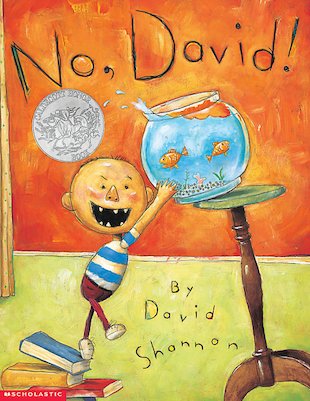 Look inside
No, David!
Have you met David? He's a little handful. Somehow, he just can't stay out of trouble, and two words are always on his mother's lips: "No, David!". He jumps on the furniture, picks his nose, scribbles on walls, floods the bathroom and runs naked down the street. But whatever he does, Mum loves him just the same… A hilarious but touching story which will reassure kids and have them shrieking with laughter.
"David is a small, snaggle-toothed piehead whose mischief – for those who don't have to clean up after him – is nothing short of exhilarating." Kirkus Reviews
"This book is perfect for reading aloud. Children will relish the deliciously bad behavior and the warm and cuddly conclusion." Susan Pine, New York Public Library
Who's reading this?
We want to read this book