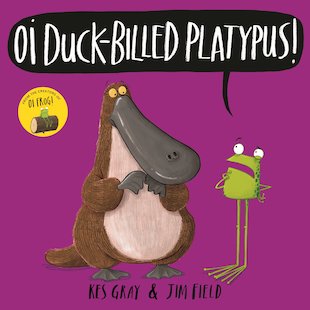 Look inside
Oi Duck-Billed Platypus!
Cats sit on hats. Dogs sit on logs. But where does a platypus sit? This irresistible book from the Oi Frog! series is a cheeky homage to words that don't rhyme! So: where are you going to put that hippopotamus? Or that kookaburra? Or all the other animals with names that you simply can't rhyme? The duck-billed platypus is starting to look rather weary. He REALLY wants to rest his flippers. Over to you, Frog…
A witty treat from this Top 10 bestselling series
Oi Dog! won the 2017 Scholastic Lollies Award
A hilarious rhyme with Jim Fields's bold artwork
Encourages children to get creative with rhymes
Who's reading this?
We want to read this book