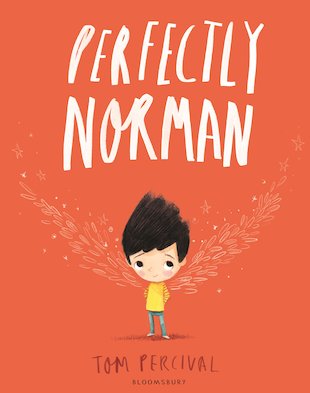 Look inside
Perfectly Norman
Norman has always been perfectly normal. That is, until the day he grows wings! It's a huge surprise, and Norman has heaps of fun trying them out high in the sky. But problems crop up when has to go in for dinner. What will his parents think? What will everyone else think? Norman decides that the safest plan is to cover his wings with a big coat. But hiding the thing that makes him different turns out to be tricky and upsetting. Can Norman ever truly be himself?
A poignant, uplifting story about individuality
Beautifully illustrated in a striking minimal way
By the author of Ruby's Worry and Ravi's Roar
Explores difference in a reassuring, gentle way
Who's reading this?
We want to read this book