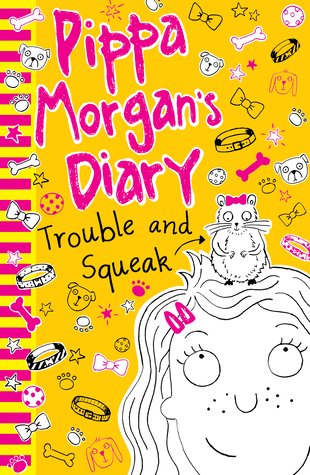 Look inside
Pippa Morgan's Diary #4: Trouble and Squeak
Can't have a dog? Try a hamster. Too small for any trouble. Right…? Pippa Morgan has the cruellest parents in the world. (As well as the funniest doodle diaries.) It doesn't matter how hard she begs for a dog. 'NO' is their mean and cruel answer. How can Pippa show Mum and Dad that she's ready to care for a pet? Enter Squeak – the new class hamster! This cuddly little furball isn't just small and cute. He's Pippa's chance to prove that she's responsible. Too bad no one told Pippa that Squeak happens to be a master escape artist. (Just call him Houdini.) Now he's on the run, and Pippa's big plan is going VERY wrong!
An extra-cute delight from this laugh-out-loud series
Packed with zany doodles all the way through
Great for fans of Tom Gates and Barry Loser
Inspired by the author's real childhood diaries
Who's reading this?
We want to read this book