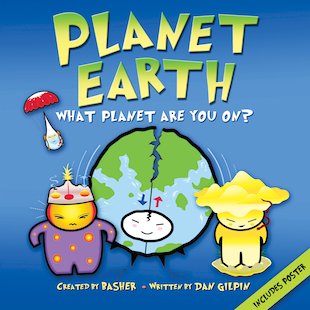 Look inside
Planet Earth: What Planet Are You On?
Meet the cool crowd of characters who keep our planet spinning – from its landforms to lifeforms, snowy peaks to watery depths. In personality profiles illustrated with edgy manga art, discover the secrets of the planet we call home: its fiery core, its airy atmosphere and the teeming life that makes it unique! You'll meet the insiders at the centre of the action, the landlubbers and those who prefer things wet, the sweaty Tropics, the chilled-out Poles, and the Weather Gang, who are always keeping busy! Magical manga science from a hit series, illustrated by acclaimed urban artist Simon Basher.
Praise for the series:
"A creative bombshell… will transform the way you think." Times Educational Supplement
"This blending of science and art is pure genius. No budding chemist should be seen without this vital accessory." Writeaway
Who's reading this?
We want to read this book