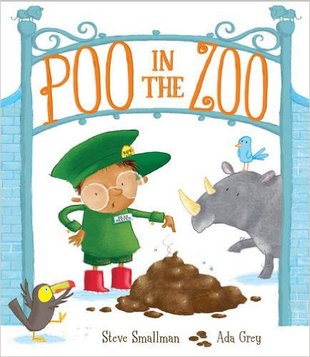 Look inside
Poo in the Zoo
Yucky heaven! Who did the poo? Can you guess? Zoo keeper Bob is exhausted. There's too much poo in the zoo – and he's the one who has to scoop it all up. Tiger poo. Lion poo. Gnu poo. There's poo EVERYWHERE! Then one day, a strange glowing poo turns up. How mysterious! Is it alien poo from outer space? Is it radioactive poo? Which critter's bottom has it come from?
A riotous rhyme full of deliciously cheeky wordplay
Perfect for little fans of The Dinosaur That Pooped
By the author of Dragon Stew and Cock-a-Doodle-Poo!
A witty treat to read aloud, ideal for building literacy