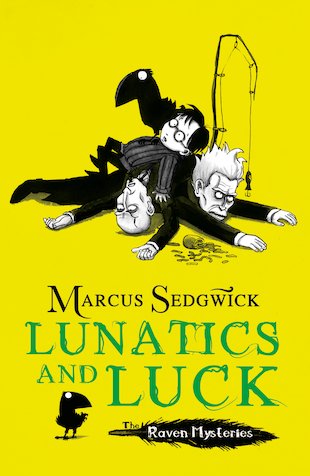 Look inside
Raven Mysteries #3: Lunatics and Luck
Full moons and money troubles are nothing out of the ordinary at Castle Otherhand. But add a horrible, hairy, howling new school teacher, complete with a mysterious heavy wooden trunk, and the earth trembles and the body count rises. Solstice and Cudweed are at his mercy! Gasp! And when Fellah appears wearing a white wedding dress and smoking a pipe, Edgar the raven must soar into action to save them all!
#worldbookday2015
Fun Stuff
Activities
Can you invent your own spooky cake recipes to help Minty impress her friends?

Help Edgar make a wanted poster for the monster that lurks in Castle Otherhand's cellars.
Who's reading this?