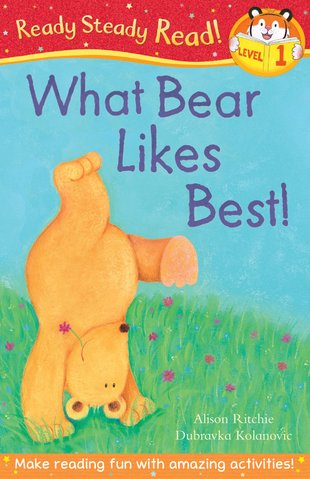 Look inside
Ready, Steady, Read! What Bear Likes Best!
What Bear likes best in all the world is playtime. He's always ready to have fun. But he needs someone to play with! All his friends are busy and he keeps getting in the way. When will it be fun o'clock for our furry friend?
Perfect for beginners, this Ready, Steady Read story includes games and activities to reinforce learning and test comprehension in a way that early learners will love. Short, clear sentences and simple vocabulary make this series a great first stepping stone in your child's journey towards confident solo reading.