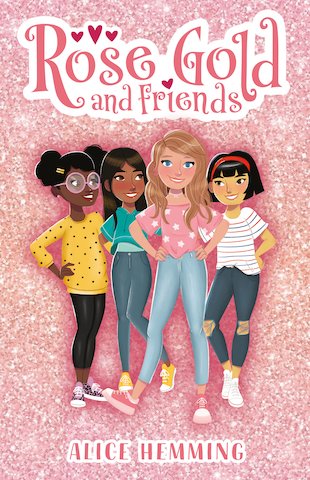 Look inside
Rose Gold and Friends #1: Rose Gold and Friends
Summer camp is the best place to meet best friends. But is man's best friend allowed in? Woof! When Rose Gold, Amber Beau, Yasmeen Silver and Oralie Sands meet at camp, they instantly become friends. But Rose is struggling. She's homesick, and she really misses her dog, Wriggley. One evening, while they're sharing secrets, Rose tells her friends how she feels. And that very night, Wriggley turns up at their dorm window! He's followed her all the way there, the clever boy! But dogs aren't allowed at camp. Can the girls keep Wriggley under wraps, or will they get caught red-handed?
First in a heartwarming and collectible new series
Full of friendship, fun and fantastically cute pets!
A beautiful foiled cover adds sparkle to the story
Rose and her friends are relatable, kind and diverse