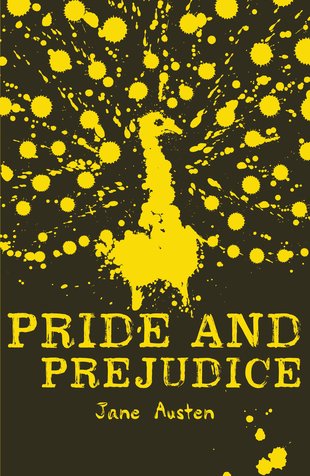 Look inside
Scholastic Classics: Pride and Prejudice
Love Downton? Read this. The best battle of wills ever fought in bonnets and kid gloves. Blood? No. Love? Yes. Fractured egos? Plenty. When Elizabeth Bennet meets the (rather handsome) Mr Darcy, it's not exactly love at first sight. She thinks he's a conceited prat. What's so hot about an ego trip? The dislike is mutual. Stuck-up Darcy thinks Lizzy is beneath his high standards. Soon he changes his mind – but can he change hers? Sparks will fly. So will insults. The course of true love ne'er did run smooth when egos are involved… Forget Hollywood movies: this witty and touching love story is hands down the greatest rom-com of all time.
#crown-jewels
#winterwarmers
#women
#strong-female-characters
#classics-1116
#mothers-day-17
#top-100-201718-11
#top100age11plus
#top100-all
#top100-all1718
#top100age11to13plus
#international-day-of-the-girl-2017
#summer-18
#sum-18
Who's reading this?
We want to read this book