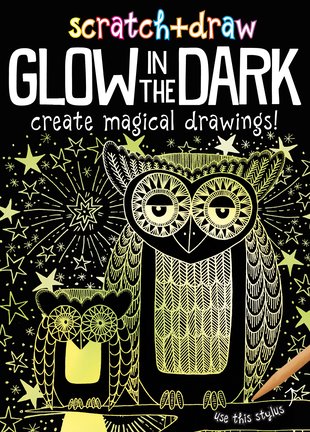 Look inside
Scratch and Draw: Glow in the Dark
Some things only come out at night. Owls. Vampires. The full moon. Here's the kit that helps you scratch them! (Looks good in the day. Looks GREAT at night.) A moon rocket hurtling through space. A spooky haunted house. A werewolf howling at the moon. What will you scratch first? Plus: why stop at pictures? With this extra-special scratch kit, you can create a stand-up sea monster, an eerie pumpkin banner and a star-and-moon mobile.
Fabulous scratch kit with large A5 glow-in-the-dark card
Booklet of scratching ideas and exciting craft activities
Wide range of designs for Halloween and all year round
Includes 10 sheets of A5 card, a stylus and storage wallet
#2for5-1016
Who's reading this?
We want to read this book